Company Profile
Manufactures & Exporters of Connecting Rods
Din EN ISO 9001:2008 Company

At Power Industries, quality is the mindset of every team member. This has enabled the company to achieve the prestigious ISO 9001-2008 certification, awarded by TUV NORD CERT GmbH
More than 30 years ago, Power Industries, was established and ever since, it has consistently focused all its activities on the requirements of customers and markers. Doing so it has grown from a specialized Indian company into a global range of supplier of connecting roads.
Connecting Rod Specialist
Exporters of connecting rods with a wide range!
Manufacturers of connecting roads of petrol/diesel engine, Heavy Automobiles, fracture splitting for CATERPILLAR, CUMMINS, DEUTZ, ESCORTS, FIAT, FORD, JOHNDEERE, LISTER, LOMBARDINI, MAN, MASSEY FERGUSON, MERCEDES BENZ, MITSUBISHI, NISSAN, PERKINS, PETTER, PEUGEOT, TATA, TOYOTA, ZETOR etc. We are supplying these to many countries including USA, Europe, Australia, UAE and others.

Competence in production machining!
With the mechanical processing of forged and sinter-forged connecting rods, power Industries has extensive knowledge regarding optimum production processes for the end product. By abandoning honing as a production process in the connecting rod big end, we have now implemented new working phenomena to provide most cost effective solutions to our clients worldwide.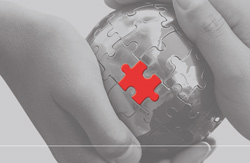 Satisfying Customer World Wide!
Permanent dialogue with customers, suppliers and our production departments ensures continuous improvement and further development of our quality relevant processes imparts power to satisfy customer worldwide. We adjust and adapt to the changing needs of our customers and remain dedicated in our efforts to serve then to the best of our ability.

Main raw materials for the process of manufacturing connecting rods are Forgings, Bushes, Bolts, Nuts and Dowell Pins. To maintain the standard quality of Connecting rods, we purchase the raw material from standard companies. The material that generally being used are as under:
For Forging: EN8D, 42CrMo4, C70 [As Forged, Normalizing or NQT (Tempering, Normalized & Quenching)
For Bushes: SAE-1010 for Bi-metal Bushes.
For Bolt: SAE-4140
For Nuts: EN-8
Apart from the above, if the customers have requirement of any other material grade, we also can develop the connecting rods with the specialized material grade.We manufacture proven high-quality connecting rods for all types of Tractors, Automobiles, Marine, DG sets, Earth moving equipments and Compressors, having ISO 9001:2008 certifications.
We have a wide range of connecting rods for Caterpillar, Cummins, Deutz, Escorts, Fiat, Ford, Johndeere, Lister, Lamborghini, Man, Massey Ferguson, Mercedes Benz, Mitsubishi, Nissan, Perkins, Petter, Peugeot, Tata, Toyota, Zetor, etc. We can also develop connecting rods as per your drawing/samples. We are supplying these to many countries including USA, Europe, UAE and others.
We have also developed the Fracture Split [Crack] Connecting Rods [The latest High Quality and High accuracy process for forging and casting].